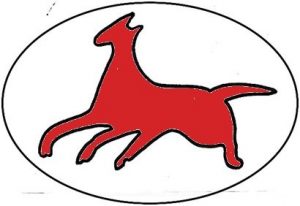 The Making Of Tysoe Project is an ambitious community project of interest to anyone wanting to understand more about the history and evolution of the Parish of Tysoe.
The project looks at the people who lived here in prehistoric, Roman, medieval and later times. Key themes are the early settlement patterns, the evolution of the three hamlets, the role of the church, ownership and patronage throughout the centuries, and the ways in which society integrated with its surrounding landscape and resources.
It involves landscape survey, geophysics, place/field name records, population profiles, structural analysis of the church and other buildings, documentary searches, archaeology and history. Work has already started with volunteers in producing a scale plan of the churchyard and headstones, fieldwork has mapped ridge and furrow earthworks and the deserted medieval village at Westcote, quantities of pottery have been collected from fieldwalking, geophysical survey has identified prehistoric and Roman buildings, and documentary research continues to draw together a picture of Church, community and landscape in the Middle Ages.

All this will continue in harness with recording of church iconography, village memorials and well heads/springs together with the collation and digitising of vulnerable records, photographs and genealogical information housed variously around the village.
The object is to carry out an audit of Tysoe's heritage, to safeguard what is important or special and ensure its availability for future generations. Although some specialist work is involved, the project is seen as a community exercise with considerable potential for volunteers in a variety of areas, in field walking, surveying, memorials recording, collation of documents, letters and photographs, scanning etc, as well as opportunities for reminiscence studies and school projects.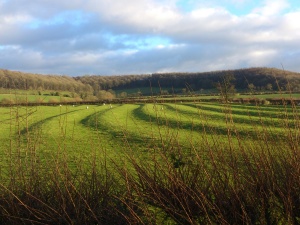 It is anticipated the project will identify and draw together all the various strands of Tysoe's history, minimise their vulnerability and create a resource (both digital and physical) that can be accessed by anyone and which can be built upon in the future. Initial benefits are seen to   include a new guide book for the church, tourist information literature, a web-based archive of data and photographs, and appropriate academic papers.
This first year of the archive will concentrate on undertaking an audit of the various sources and evidence available.
Spring 2020